Inside Fashion with Celebrity Stylist Monica Cargile
How did you get started in the fashion industry?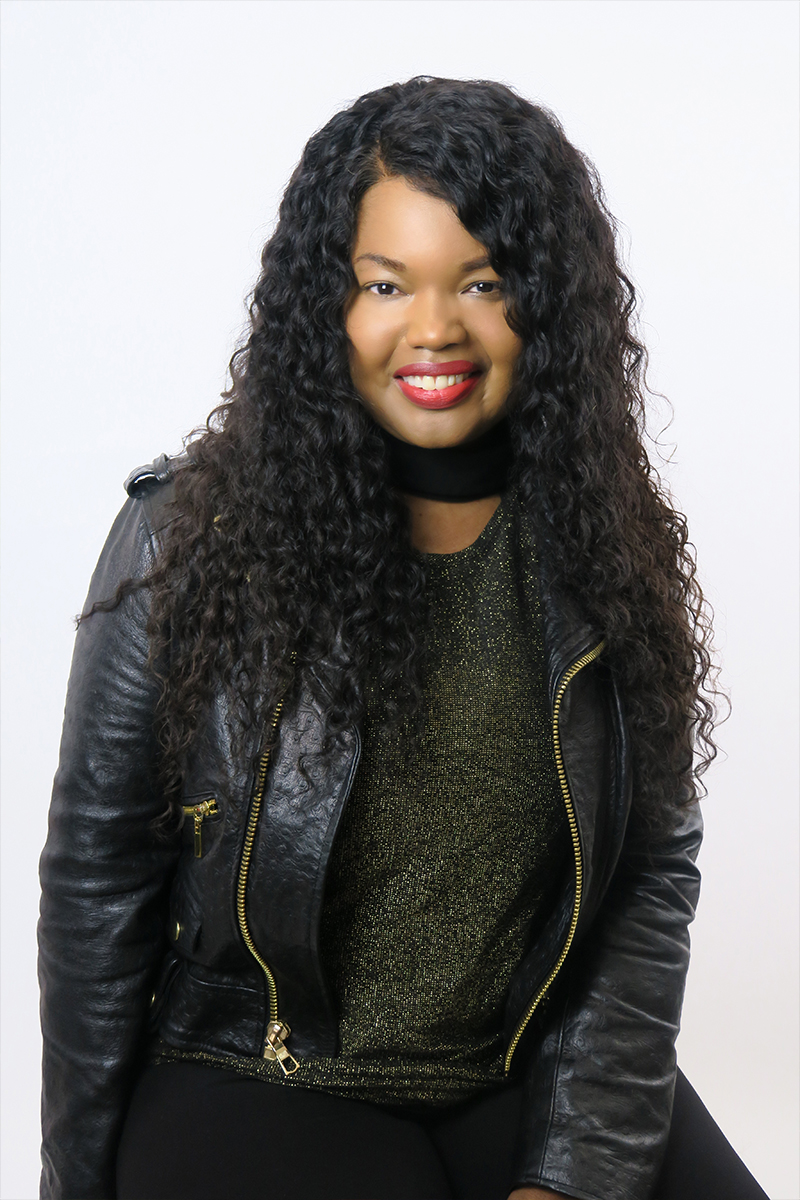 I love telling this story! I got my start in the fashion industry by responding to a posting on craigslist. At the time, I was working part time in the music industry for a small company and I wore many hats. I was at the front desk, mainly attending to administrative duties but because we were so small was able to participate in several projects. Whenever our artists had photoshoots or performances, I would offer to "help with their imaging", at the time not realizing that I was styling our talent. Once I realized that styling was a career, I went full force looking to break into the industry. I came across a posting on craigslist of a Celebrity Stylist who was looking for interns. I was brought onto the team and on my very first day I was in a fitting with Jennifer Hudson for the Oscars. I knew at that moment that I had found my calling. What are some of the challenges you've had to face as a woman of color in the industry? In the beginning of my career I felt like there were some people that didn't respect my opinion or consider me an expert in the field. For example, I remember shooting with a respected French photographer who seemed uninterested in my thoughts on the direction our fashion editorial should go until I revealed my rack of clothing and styled the model to the 9's. Once he saw my ability his entire attitude shifted. Who is your dream client and why?  My dream client is a black actress on the rise. I have always wanted to be part of showing the star power of black women and showcasing us as fashion icons.
What advice would you give to budding stylists?
If styling is your passion, don't give up! Collaborate with others and do test shoots to showcase your work. Assist more established Stylists so that you are able to learn and network. If you need to get another job while you are assisting/interning do that but keep styling in your free time. Always stay abreast of current fashion trends, watch the shows online and subscribe to blogs and magazines. Continuously find a way to create.
"If styling is your passion, don't give up! Collaborate with others and do test shoots to showcase your work. Assist more established stylists so that you are able to learn and network."
What are 5 trends that you're loving for Spring '19?
I'm loving the Marigolds (yellow) trend! I have always loved the warmth and boldness of it and was so happy to see it was all over the runways for Spring 2019.  Feathers are also going to be big this spring, I recently did an instagram story about feathers and how they've already made it to our favorite street style runways. I love that we will continue to see the puffy sleeve and exaggerated silhouettes along with super cute flats and sequins. What are your go-to fashion items? My go to fashion items are accessories. Whether you are going for a casual laid back vibe or wanting to make a statement, accessories allow you to do just that. I love a great pair of booties, stacks of gold rings or bracelets and a great fedora! What trends should women retire now?  I'm glad to see the t-shirt as a dress with thigh high boots trend is over, I was never a fan! **Follow Monica Cargile on IG @monicacargile